---
Brandon Justus
Joined in 2017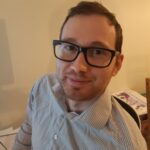 As one of the founding members of the GDP Lab, Brandon has always had an interest in exploring research topics on the learning environment, group dynamics, and quantitative methodology. During his time at KPU, he did his Honours project with Shayna exploring the impact of self-talk on video game performance, and after completing his BA with honours in Psychology, he aims to apply at a graduate school to further his career in Psychology. While he waits for applications to open, he is working as a BSc psych lab instructor at KPU.
When he is not assisting with research, he enjoys long walks on beaches and hanging out at coffee shops…joking, he really enjoys trying new craft beer and discussing philosophical issues relating the most efficient way to teach students in post-secondary. For example, should Kwantlen invest in a mentorship program where fourth-year students could be a mentor to those new students arriving?
Overall, if you are interested in discussing a topic related to group dynamics and psychometrics, he encourages you to email Shayna and to enjoy the fun banter in the lab.
---
Vana Mann
Joined in 2021
---
Tanisha Bali
Joined in 2021
---
Daphnnie Robyn Flores
Joined in 2021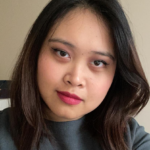 Robyn was an international student from the Philippines. She graduated from Kwantlen Polytechnic University (KPU) with a Bachelor of Science (Honours) in Applied Psychology, which she started attending in the Fall semester of 2018. In addition to the Group Dynamics and Psychometrics Lab, Robyn was also a member of the Lifespan Cognition Lab at KPU. She is also currently working with Brandon Justus on his research on tabletop games and teamwork. For her Honours Thesis, with the guidance and supervision of Dr. Shayna Minosky, she investigated the effects of different musical genres (classical, lo-fi, and silence) on performance in different exam types (reading comprehension, spatial ability, and numerical reasoning), but also considering different personality types (extraversion vs. introversion) as well. In the near future, she is aiming to attend medical school to be a Psychiatrist or attend graduate school to become a Clinical Psychologist.
During her free time, Robyn loves playing, making, and listening to music. She can play the acoustic guitar, electric guitar and ukulele. From time to time, she would pull out GarageBand or BandLab and put a song together for fun, whether it is a simple lo-fi beat, a rap beat or covers. Other than this, she loves playing tabletop games and a few video games as well. She also enjoys being in the company of her loved ones and her six dogs: Lilly, Tami, Hatchi, Zoey, Lucas, and Luna.
---
Calvin Campbell (Lab Manager)
Joined in 2022
---
Nachwa El-Aini
Joined in 2022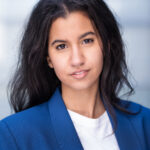 Nachwa is a Bachelor of Arts student currently studying Psychology with a minor in Counselling at Kwantlen Polytechnic University and will be graduating in the Spring of 2023. Nachwa aspires to work in the mental health field with children and youth as a registered clinical psychologist.
Her topics of interest in research include psychometrics, group dynamics, learning environment. This led her to join the GDP Lab and explore aspects of individuals working, studying, and socializing in groups. For her Practicum, with Dr. Shayna Minosky's supervision and guidance, she explored the impact of various communication mediums on student perceptions of social presence, rapport, and engagement in the online learning environment.
Nachwa enjoys spending time with family or making plans with friends during her free time in order to catch up with them. She also enjoys reading fictional murder mystery, romance and fantasy books to then post reviews about her favorit reads on her blog.
---
Harkeerat Deol
Joined in 2022
---
Chloe Chan
Joined in 2022
---
Courtney Schouten
Joined in 2022
---
Alisha Arora
Joined in 2022
---
Sumaheep Khatri
Joined in 2022
..